Are you looking for a weight loss Bible Study that will help you find your very own personal application from the scriptures? This 6-step process will show you how to uncover God's will for your health and fitness.
I sat in the dimly lit dining room in the wee hours of the morning reading the same Bible verse over and over. Sometimes out loud, sometimes in the echo of my mind.
"He has given us all things that pertain to life and godliness" (2 Peter 1:3).
"All things"
"All things for life".
I wondered how I could read the Word faithfully and yet not see the promised transformation I longed for in my wellness and in my relationship with food. I knew it wasn't God– the problem was mine.
But, even in the midst of my shortcomings, He showed me a better way. The Word of God is powerful and it contains all of the practical and spiritual wisdom we need.
But, for many of us, the question begs to be asked– how can we apply that knowledge to our food choices? And, is there such a thing as "weight loss Bible Study"?
Are You Making These 2 Weight Loss Bible Study Mistakes?
The problem happens when we just read. Now, don't get me wrong– reading Bible verses about overeating is good and it's far better than not trying, but power comes when we use that time for personal reflection and correction.
For if anyone is a hearer of the word and not a doer, he is like a man who looks intently at his natural face in a mirror. For he looks at himself and goes away and at once forgets what he was like.

James 1:23-26 (ESV)
But the one who looks into the perfect law, the law of liberty, and perseveres, being not a hearer who forgets but a doer who acts, he will be blessed in his doing.
We read, notice that something is a little out of whack, and then we try, through the power of God, to be obedient to His Word.
But, sometimes there is a disconnect.
This disconnect can happen one of two ways:
1. We read but we don't comprehend.
2. We read but we don't apply.
I've heard it said (and said myself) that we need head knowledge to become heart-knowledge in order to move forward but now I disagree. We need knowledge and we need action. Our heart and feelings, they will follow.
So, how do we unpack all of the wisdom from the Word? How do we read, comprehend, AND apply what the Bible says about overeating?
Well, that comes down to asking the right questions (be sure to print out your weight loss bible study PDF below!).
How to Be Physically Satisfied by Your Diet
Have you ever sat down to a meal in that pleasantly hungry state? You're ready to eat and the food tastes SO good that you do a little happy dance inside. Then, as you eat, a sigh of satisfaction comes. You are full and happy.
There are a few stages of eating a meal that will optimally satisfy and energize us. They're progressive. If you miss one of these stages, the following steps may not even happen.
1. WE NEED TO BE HUNGRY
If you start eating when you are not physically hungry, it will be difficult to feel satiated. Satisfaction is the absence of hunger. If hunger wasn't present it's hard to notice when it's gone or diminishing. That is why it's awesome to eat only when we're hungry!
2. WE NEED TO PREPARE A MEAL
Without some effort and planning, it is unlikely we'll eat. Even a can of soup involves breaking out the can opener. We can't expect to dine without a little effort on our parts.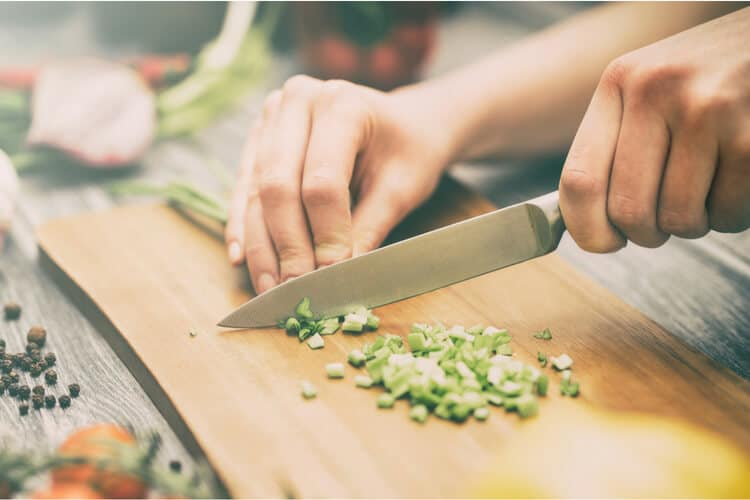 3. WE NEED TO EAT THE MEAL
This sounds really obvious, but it is entirely possible to sit in front of a plate of food and not eat. Or, we could eat but not properly chew.
Have you ever given a begging dog a chunk of your leftover chicken? It's as if she doesn't have any teeth at all. One gulp, it's gone.
It wasn't chewed and wasn't enjoyed.
It's worth noting that chewing is essential because it breaks down our food into digestible pieces. This process also mixes our meal with saliva, which prepares it for the important next steps.
4. WE NEED TO DIGEST THE FOOD
Food can be eaten but not fully digested due to ailments and conditions that alter our ability to extract the nutrients from what we ate. We're physically full but we won't fully benefit from the vitamins and minerals in those roasted veggies that lead to optimal health.
Much like we can cheat ourselves out of a satiating meal, we can miss out on what the Bible has for us if we DON'T:
Hunger for the Word.
Prepare a time to consume the Word.
Ingest the Word.
Digest the Word.
If you don't hunger, you won't desire to eat.
If you don't make time, you'll miss the meal.
If you don't chew, you won't break down your food.
If you don't digest, you won't be nourished.
If you want to change how you eat and move to the glory of God, you need to chew the Word!
How to Apply the Bible to Health, Fitness & Weight Loss
In order to apply the Word of God to your diet and exercise, you will want to read with that intention and ask yourself the right questions. Whether you are looking to grow in discipline or have your very own weight loss Bible study, follow this format below.
1. CHOOSE YOUR TEXT
There is no one right way to read the Bible. You may choose to read a specific book, read the Bible cover-to-cover, or look up Bible verses on self-control, Bible Verses on Healthy eating, and so on.
It doesn't matter which route you choose, just try to be intentional about it so that you don't flounder.
2. PRAY FOR THE HOLY SPIRIT TO GUIDE YOU
Ask for direction, be sensitive to His prompting, and stop talking for just a minute.
3. IDENTIFY THE BIG IDEA
Looking over the chapter, what is the main point that is speaking to you? The exciting thing about reading the Bible is that you can study the same verse numerous times and get a fresh revelation in each season of life.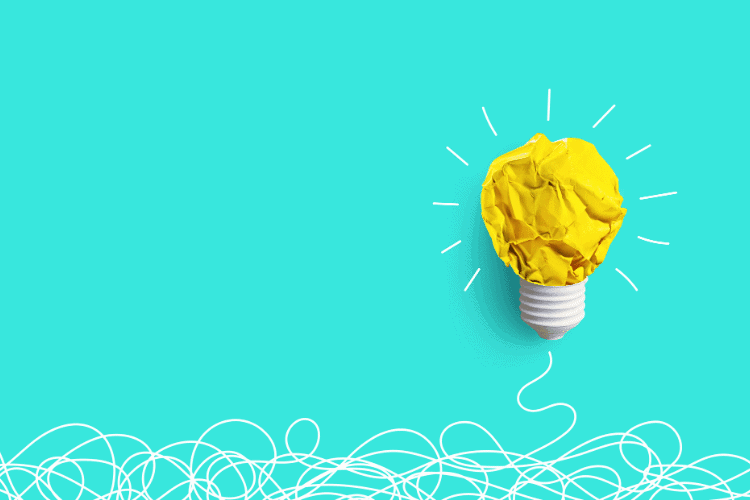 4. EXAMINE YOURSELF
Now that you have a Big Idea, how does that concept compare to how you think, feel, and act now?
Take this opportunity to look at how you view food, movement, and your body image. In what ways does your default mindset differ from God's?
For example, has He declared there is no bad food and yet you find yourself bound by food rules? Or, has He said that physical exercise is of some value, but you find yourself under or overvaluing it? How does this verse shine a light on your struggles?
Ask yourself the hard questions. Don't shrink back– He's there to help!
5. ALIGN YOURSELF
Now that you see where your mindset and actions differ from God's standard, how can you better align yourself with His Word? What changes do you need to make to see food and fitness from His perspective?
6. MAKE A PLAN
Create a solid plan to put these observations into action. Understand that this is where we will often fall short. It is easy to say that we are going to "cast our cares upon Him" but how do we actually DO that?
This is where the change happens, so don't miss it.
Prayerfully come up with a schedule or action that triggers your efforts to change. Then, ask the Lord to remind you and to empower you.
For example, to cast your care upon God to overcome overeating, you may plan to 1) set aside 10 minutes each day after lunch, like I did, to list out your worries or 2) use each sign of anxiety as a cue to pull out your Bible verse, read it, and pray for 30 seconds.
While you won't implement any plan perfectly, you can learn more about the Lord and your relationship on food every day. Then, you can start to dig even deeper into His Word for help.
Tools for Your Weight Loss Bible Study
To get started, download the Faith Meets Food Bible Study PDF below. This printable will walk you through these 6 simple steps.
You may enjoy reading different versions, breaking out your concordance, or downloading one of these Bible study apps. There is no one right way to do this study. But, remember that change happens when you intentionally seek AND apply His direction.
We want to comprehend and apply what we read so that we are walking in the fullness of "all things pertaining to life and godliness."
If you would like more guidance in this Bible study method, be sure to check out Chew the Word.
Chew the Word is a 30-day study that guides you to scriptures that will change the way you look at your health for good. Then, there are specific questions that will help you pull out your personal application. Each week will wrap up with a review that will help you see the path of learning your Heavenly Father is taking you on.
"I want to thank you from the bottom of my heart for "Chew the Word". I am learning so much about myself and I'm focusing on God's promises. I am behind on my reading but I refuse to quit just because I wasn't perfect." -Shari

"The "Chew The Word" study has been simple and powerful for me. In just one month, I've been able to shift my mindset and have a healthier approach toward food…and myself. Who knew that the Bible offered so much wisdom for this part of my life?!" -Lisa
It's a journey like no other. You don't want to miss it!
Brandice Lardner is a Certified Personal Trainer, Nutrition Coach, Amazon #1 Best Selling Author, Homeschool Mom, and Jesus Girl whose mission in life is to help women ditch the diet mentality and find peace with food and their bodies so that they are better equipped to do the great things God has called them to do.