In the first installment, we laid the foundation on how we can fight the battle against overeating with the Armor of God. We looked at the Belt of Truth, the Body Armor of Righteousness, and the Shoes of Peace. Today we will look at the remaining pieces of armor and wrap up with a few ideas about where you can go from here.
Before we dive in, I'd like to take a moment to encourage you. If you are anything like me, each time you are faced with a truth that really resonates, you feel as if this will be the "answer."
You enthusiastically read the ideas and instructions and step out to apply what you have learned with excited anticipation. You may have a few positive experiences but sooner or later, you crash and burn.
Maybe you forget to pull out a tool or you push forward knowing full well what you "should" be doing. Either way, it happens– and you find yourself feeling discouraged and frustrated. You feel like you are never going to change.
Discouragement and frustration come on the heels of unmet expectations. Perhaps you expected too much.
My friend, you are not going to fight this battle perfectly. It's ok. The great news is that you do not have to have a flawless track record to experience better health, greater joy, and even weight loss. Better IS better, no matter how you cut it!
Be encouraged. Please don't give up. You will never regret continuing to fight.
Therefore, put on every piece of God's armor so you will be able to resist the enemy in the time of evil. Then after the battle you will still be standing firm. Stand your ground, putting on the belt of truth and the body armor of God's righteousness.

For shoes, put on the peace that comes from the Good News so that you will be fully prepared. In addition to all of these, hold up the shield of faith to stop the fiery arrows of the devil. Put on salvation as your helmet, and take the sword of the Spirit, which is the word of God.

Pray in the Spirit at all times and on every occasion. Stay alert and be persistent in your prayers for all believers everywhere.

Ephesians 6:13-18 (NLT)
Shield of Faith
"Hold up the Shield of Faith to stop the fiery arrows of the devil."
No doubt you and I have experienced our share of fiery arrows. There is no question that we are, in fact, IN a battle. If food is your area of weakness, then you can bet that the enemy is going to throw any and every temptation your way.
When you buckle under the pressure, he notices. When you push through victoriously, he retaliates. I say this not to be discouraging but to encourage you to yield the shield. God has told us that we will have to fight and he has given us the tools to do so!
Now we can exercise our faith in many ways, but here, I'd like to touch on a specific gesture of faith we can use to overcome overeating.
So I say, let the Holy Spirit guide your lives. Then you won't be doing what your sinful nature craves.

Galatians 5:16 (NLT)
If we're honest, when it comes to eating in a healthy and God-glorifying way, we KNOW what to do. If we take in any sort of news or social media, we are more than aware of what foods are good for us and which ones we want to avoid in excess.
And there is no denying that we are often fully aware when we push past full, pace the kitchen in a state of stress, or veg out with anything but vegetables.
We know these things, but there is a gap between our knowing and doing. That gap is faith.
Step Into the Water
You are probably familiar with the story of the disciple Peter walking on water. Jesus had just finished teaching the multitudes and sent the disciples on their way while he stayed back to pray in private.
As the disciples were crossing the sea, they saw what appeared to be a ghost walking upon the water. Jesus called out to assure them not to be afraid. When Peter realized it was the Christ he said, "Lord, if it is You, command me to come to You on the water."
Then Jesus invited Peter to walk on the water with Him! Peter did so until he gave his attention to the boisterous wind. Then he began to sink and Jesus lifted him out of the water.
When Peter acted as if he could walk on the water, he did! When his attention got off what Jesus was calling him to do and onto his frailty, he began to sink.
While I know that this will sound painfully simple while also being incredibly difficult, sometimes we just need to "put on" our desired behavior by faith. For lack of a better word, we "pretend" that we are someone who is NOT dominated by sinful eating patterns because that is what God has told us.
This means imagining how we are called to eat and how we desire to eat and stepping out in faith, with our eyes on the Lord to do so. We keep our eyes on Jesus each and every step of the way, blocking out what our adversary would have us focus on instead.
Our focus, of faith, is our shield.
Helmet of Salvation
A helmet is an invaluable piece of equipment. Not only in battle but for daily protection. Because a helmet protects that of high value, we wear one for any activity that may put us at risk of injuring our brains. Protecting our minds is serious business!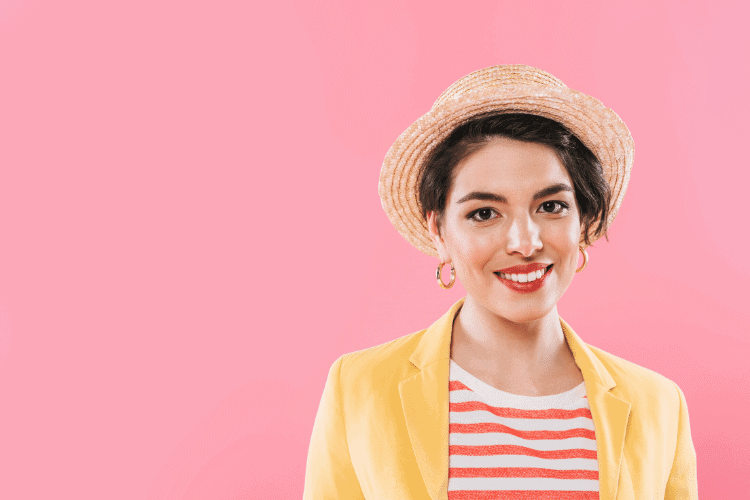 The battlefield is in the mind. No matter how we slice it, our problems are found in our perceptions. Don't believe me? Look at the Apostle Paul who was imprisoned and shackled to a guard 24 hours a day. In the midst of his dire circumstances, we still find him praising and thanking God. He wore peace and contentment because he chose to wear the Helmet of Salvation.
Where one finds trials, another finds triumph. The difference lies in seeing the world through "salvation-colored glasses."
Praise God, I'm Saved!
How do we protect our minds with this God-given helmet? We glory in God's gift of salvation. By thanking God for the blessings of being called His child, we move our minds from a place of self-centeredness and discontentment to one of gratitude and praise. When we are humbled by the gift of eternal life, we are in the best position possible to glorify God in our eating.
Sword of the Spirit
It is worth noting that the Word of God, the Bible, is the only offensive piece in our armor. While God offers us divine protection, He also calls us to attack the enemy ourselves. For this, we do not need a physical sword, for the scriptures are powerful enough!
For the word of God is alive and powerful. It is sharper than the sharpest two-edged sword, cutting between soul and spirit, between joint and marrow. It exposes our innermost thoughts and desires.

Hebrews 4:12 (NLT)
If you have been fighting this battle to stop overeating for any time, chances are pretty good that you have considered the importance of having a scriptural backbone in your fight. And there are numerous powerful verses to call upon that get to the heart to the matter.
Verses that offer truth and freedom. However, as a sword does no good left in its sheath, so the Word remains ineffective if it is not drawn out and used.
Having a concrete plan about HOW you are going to apply scripture to your daily eating routine is crucial! Set aside time to review verses that speak to your heart of obedience as well as verses that cause a tangible lift in your spirit.
If there is a particularly difficult time of day for you, enter into that time truly "pumped up" with the Word. Discipline yourself to feed your spirit– and you let the Word fight in battle with you!
Choose Your Battle (Gear)
As you have read through this post and PART 1 of this series, does any particular piece of armor or practical application stand out to you? Find a tip that resonates with you and concentrate on putting that one tip into practice this next week.
Don't worry about the other pieces, you can clothe yourself and prepare yourself for battle, one focus at a time. After all, you are in training!
Moving Forward
As you can see, the Bible really does give us all that we need for living a Godly life (2 Peter 1:3). While the Armor of God may not sound practical in this jeans and t-shirt world, that armor fully equips us to live in victory, on and off our plates.
If your struggle with how to overcome overeating has left you feeling defeated, choose your weapon and proceed, holding the Lord's hand. You never have to face battle ill-equipped or on your own!
---
Brandice Lardner is a Certified Personal Trainer, Nutrition Coach, Amazon #1 Best Selling Author, Homeschool Mom, and Jesus Girl whose mission in life is to help women ditch the diet mentality and find peace with food and their bodies so that they are better equipped to do the great things God has called them to do.