Are you a Jesus girl who struggles with overeating? As a child of God, where do you turn for overeating help? If you want to stop eating too much, this post will give you the tips and motivation to end the battle through the Bible and Christ.
Her eyes sparkled as brightly as her shimmery pink princess dress. A tippy-toe twirl and a perfect curtesy affirmed her princess status. Disney tells us that every little girl is a princess– all you need is a hope and a dream, and a $30 dress that will eventually be covered in mud and peanut butter.
"Princess"… it's a term that has lost its significance at the hand of sequins and glitter. But, being a daughter of the King is a far greater calling than going on a conquest for "good" with your fluffy animal sidekick.
In this post, we will talk about your princess status and what that has to do with finding overeating help for victory.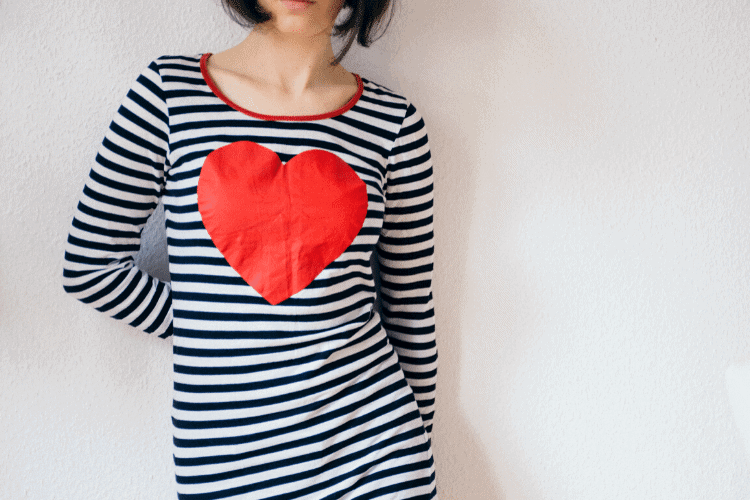 Who is a Jesus Girl?
If you are a Christian, a woman who knows Jesus Christ as your Lord and Savior, then you are, in fact, a daughter of the King– a Jesus Girl. This position holds special privileges and high standards. A life of royalty is not always a glamorous one.
For you are all children of God through faith in Christ Jesus.

Galatians 3:26 (NLT)
(not sure you're a Christian, read more here)
We aren't ordinary– we are set apart (1 Peter 2:9), called to do great things for God (2 Timothy 1:9).
Now, before we proceed, I'll ask you to set aside the tarnished perceptions you have of rulers based on the ungodly "leaders" we have today. Rather, imagine the greatness that is found in the Holiness of God. He is the Perfect King.
This is True Royalty.
Imagine Walking Away from Overeating for Good
You are royalty. Royalty acts to best represent the kingdom from which they come. Respected leaders set an example with their actions, and do hard things; and people follow them because they know they have their best interest in mind.
As a Jesus girl, the calling on your life grants you everything that is IN Christ, including unimaginable blessings (Ephesians 3:20) and also standards that will cause your flesh to suffer (1 Peter 4:1).
You're spiritually seated in Heavenly Places with Him (Ephesians 2:6) but, in the meantime, you're His ambassador here on earth (2 Corinthians 5:20).
We enjoy abundance and we do hard things.
Living as a Jesus Girl
If you really believed your heritage, how would that knowledge impact the way that you live your daily life? Would you handle those unexpected bills or sleepless nights any differently?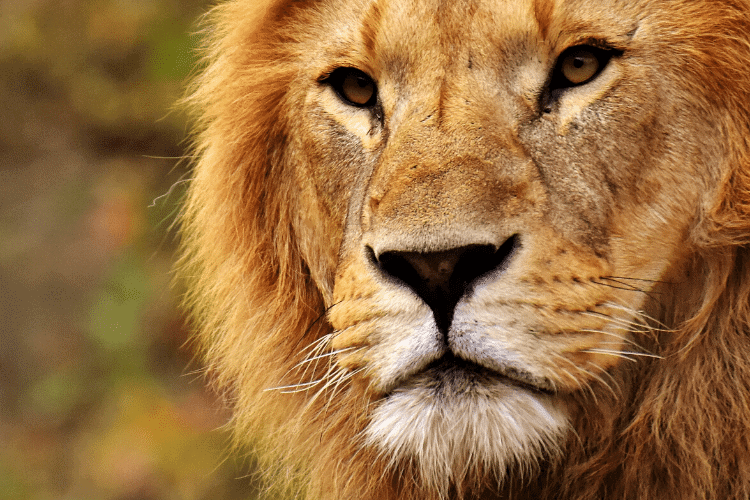 There's a massive change of perspective that happens when we begin to see life's ups and downs through the eyes of a King's daughter.
Our Heavenly Father possesses all things. The past and the future are all the same to Him. A galaxy is but a marble in His hand.
The One who watches over you has no bounds and neither does His love for you. He will not leave you or forsake you. He watches over you and navigates your life so that every circumstance is your for your eternal good.
There is truly nothing to fear.
How Does She Find Freedom?
A Jesus girl knows these things and this is FREEDOM for her. Freedom from fear and anxiety, worry and depression.
But, with this life of privilege also comes a high mark. You see, a princess also makes sacrifices for her calling. She understands that she must live a life of integrity, honor, and temperance. There is no room for foolishness when the stakes are high.
In light of this, she makes difficult choices not because she has to but because she esteems her position so highly. She sees through the empty promises of pleasure from the world around her and embraces true contentment that comes from putting first thing first.
A Jesus Girl's Perspective on Food (+Overeating Help)
Now imagine that you apply "living a life as a daughter of the King" to how you eat. How would that knowledge impact the way that you live your daily life? Would you handle those unexpected brownies or the desire to "stress eat" any differently?
Here we will look at how our position as royalty can change our perspective on food.
Please note, this is not a To Do List but a "To Aspire To List" to overcome overeating urges. We may never arrive BUT we can touch the heart of our Heavenly Father as we try.
1. She believes that God will provide for her needs and overeating is not necessary.
As a child of God, you are richly provided with all you need. God is not stingy with His children; He won't give you a stone if you ask for bread (Matthew 7:9). You can trust that God knows exactly what your body requires and He will ensure you have the sustenance it needs.
There is no reason to envy what others are eating or scurry for more than is required. Most of us are fortunate to have plenty of food available and it's only a short walk, call or drive away.
A Jesus girl knows this and it brings great peace to how she sees food. She puts on the armor of God to defeat overeating.
2. She desires to glorify God and sees overeating urges for what they are.
So whether you eat or drink, or whatever you do, do it all for the glory of God.

1 Corinthians 10:31 (NLT)
A Jesus girl realizes that she can glorify God in every area of her life, not only in "Christian" things such as prayer and Bible Study.
A daughter of the King represents her Father at ALL times– from the impression she makes on someone she passes on the street to the way she cares for her home, piles of laundry, dishes, and all.
She also sees her eating as a simple way to show how wonderful her Father is, placing His reputation above her own cravings. As someone who struggles with food, if you were to watch her eat, you'd see the goodness of God in her peaceful countenance and self-control.
3. She discusses her needs with her Father and goes to Him for overeating help.
A Jesus girl knows exactly where to go to mourn life's trials or celebrate its victories. She trusts, respects, and adores her Father so much that there is no hesitation to run with desperation to Him. After all, He is the ruler of the Kingdom and can grant her everything she needs.
A stressful day, an elated heart, or eyes that can barely stay open to brush her teeth are all cues to fellowship with Jesus. She breathes in His peace and basks in His presence and those unsurmountable circumstances and overwhelming emotions are washed with the peace of His perspective.
Every valley shall be exalted and every mountain and hill brought low; the crooked places shall be made straight and the rough places smooth.

Isaiah 40:4 (NKJV)
A Jesus girl knows that turning to food in these situations won't solve any of her problems. She shuts the pantry door and runs to her prayer closet.
4. She is aware of her high calling and eats to reflect her position.
From the outside, the life of a princess may seem enviable. While there are exquisite provisions and accommodations, the life of a royal is far from cushy. There are hard decisions to be made and crises to be solved, all in the name of her high position.
A Jesus girl is aware that her life is not her own and that the choices she makes impact her calling– they tarnish or sharpen her shine. She knows that her actions are setting an example for others and she is willing to do hard things for their sake.
Because of this, she may choose to eat (or not) based on how it will influence others, rather than catering to her wants. She longs to set a good example for her children and to fuel her body well so that she may do God's work.
However, she knows that those meals may not always line up with what the world calls "healthy." She taps into the voice of the Holy Spirit and follows His personalized leading.
What Does This Overeating Help Look Like In Real Life?
I am glad you asked! As I mentioned above, I am not sharing these concepts to leave you condemned but to give you a peek into what your food-life, saturated with God's grace, can look like for overeating help.
Of course, life is messy and our eating will never be "perfect." However, each nugget of Jesus we can bring in will only lighten our load and encourage godly eating. As we begin to embrace our position in Christ, the desire to overeat will begin to fade.
For me, bringing this royal perspective into how I eat brings peace and calm (when I do it.). Two things no diet can deliver.
With a Jesus girl's point of view, I am content with the food that I have because I know that God will provide all that I need. I celebrate that He is generous, knows my preferences, and will not withhold tasty treats from me. I trust that the Holy Spirit will guide me on the path of life because He knows my health and what my days hold. I am aware that how I eat matters as I look to set an example in gratitude, contentment, and self-control for my daughter and those around me. My spirit is attuned and I acknowledge the desire to eat outside of hunger as a cue for God. Food is in its proper place and my soul is glad.
I'll be honest, no one day has every single one of these elements for me, but each and every day is better than the last.
When I feel like royalty, I eat like royalty.
A Jesus Girl's Overeating Help
To move forward in God's grace and stop overeating here are a few simple steps you can start today:
TRUE OVEREATING HELP #1: Become more aware of your position in Christ.
Set aside a few minutes each day to meditate on Bible verses about His and your royalty. Sit still for a moment or two… let them sink into your heart.
Write out those verses that resonate with you on 3×5 cards and post them where you can see them. Review them before meals, and read them before your most tempting times to overeat.
TRUE OVEREATING HELP #2: Observe your cues and urges to overeat.
Begin to pay attention to your less-than-royal behaviors around food. Are you still eating like a pauper who is worried about his next meal? In those moments, gently remind yourself Whose and who you are.
TRUE OVEREATING HELP #3: Choose one royal characteristic to grow in.
Create a clear vision of how a daughter of the Most High King would eat.
How does she act when she is hungry? What does she do when her husband eats the last cookie? How does she eat her meal? When and why does she stop eating? What does she do when her emotions overcome her?
What fruit(s) of the Spirit is she walking in? Choose one characteristic to grow in and journal 5 ways you can apply that to your eating.
But the Holy Spirit produces this kind of fruit in our lives: love, joy, peace, patience, kindness, goodness, faithfulness, gentleness, and self-control. There is no law against these things!

Galatians 5:22-23 (NLT)
By getting to the heart of the matter and going to the Author and Finisher of our faith for overeating help, you are on your way to a permanent overeating solution that will not only change your life but will grow your relationship with your Father.
And, while you may never put on a pink princess dress, you will stand a little taller as you recognize your royalty!
Brandice Lardner is a Certified Personal Trainer, Nutrition Coach, Amazon #1 Best Selling Author, Homeschool Mom, and Jesus Girl whose mission in life is to help women ditch the diet mentality and find peace with food and their bodies so that they are better equipped to do the great things God has called them to do.