It wasn't for lack of trying. She really wanted to find a simple workout program. One that didn't require endless hours or spending her kid's soccer money on a personal trainer.
But, as she sat on the couch scrolling through Pinterest, she had enough–she let out an irritated sigh and tossed her iPad aside. She wished she could figure out a routine on her own and leave all this frustration aside but didn't feel capable of doing so. Overwhelm won again.
My first years in a gym consisted of sitting on a few machines, getting confused, and resigning myself to the Stairmaster. I knew I needed to do something but I had no clue what.
Then, in 2007, I had the privilege of working with a Master Trainer. He was filming an infomercial for a new fitness contraption and needed a few guinea pigs to come along for the ride. I was SO in!
What happened over the next 6 weeks was amazing. Not only did I learn that infomercial products grossly over promise (we only did the stepper for 15 minutes, 3 times a week, but followed an intense workout program and diet) but I discovered a love for working out that inspired me to become a personal trainer.
Rather than lifting a heavy paperweight up and down, I was thoughtfully training my body to be strong and resilient and it was amazing.
And, this is my hope for you. While we don't have 6 weeks to work together, I would like to introduce a simple workout structure to you that you can easily adapt to your lifestyle.
This workout structure consists of three 10-minute blocks that each focus on a crucial element of physical fitness.
The 10-10-10 Keep It Simple Workout Program
1. Your First 10 Minutes Wellness/Balance
Download your KEEP IT SIMPLE WORKOUT PLANNER!
This first 10-minute block is all about creating balance in your body. As you are probably aware, many of our aches and pains are due to muscle imbalances. Headaches, backaches, and bum knees can often be traced back to improper muscle function.
We have muscles that are:
Tight and inflexible.
Contracted and overactive.
Weak and inactive.
Shortened and inflexible.
Without addressing these areas specifically, they won't get better. In fact, they may get worse. If your posture is poor, a shoulder press will only train those rounded shoulders. If your squat stance is crooked, adding resistance training will only "strengthen" that awkward position.
Imbalanced bodies are in a weakened state. If you want to get stronger, fix the foundation!
Incorporate Foam Rolling
To begin, you may simply incorporate a consistent foam rolling routine into your workout plan. Foam rolling will help you to loosen those tight, overactive, inflexible muscles, giving the opposing muscles a chance to shine.
This video is a great overview. Once you have an idea of how to roll each area, you can use those that work best for you. You can pick up an inexpensive foam roller from Amazon.
Address Your Concerns
To use this block best to your benefit, take all or part of the 10 minutes to tackle your specific concerns.
For example, this could be a pain such as a knee that aches when running, occasional headaches, or a diastasis recti due to pregnancy.
Other options would be improved performance such as strengthening your shoulders for tennis, preparing your core for a future pregnancy, or stabilizing your balance for health as you age.
RELATED POST: 3 Keys That Will Make You WANT to Exercise
While 10 minutes may not seem like a lot, it is enough to see a significant improvement in many areas!
You can find many reputable (and non-reputable) resources online, so be sure to do your research. If you need help locating one, comment below and I'll be happy to help.
Seek the Help of a Professional
Please note, if you suffer from frequent aches and pains, consider seeking out the guidance of a professional. This does not need to be an expensive endeavor.
Simply reach out to a qualified personal trainer or physical therapist and let them know that you are looking to hire them for a few sessions to evaluate your condition and give you at-home exercises.
Trainers and PTs love clients who are willing to DO the work and will be excited to share their knowledge with you. That being said, some chronic conditions may require several visits.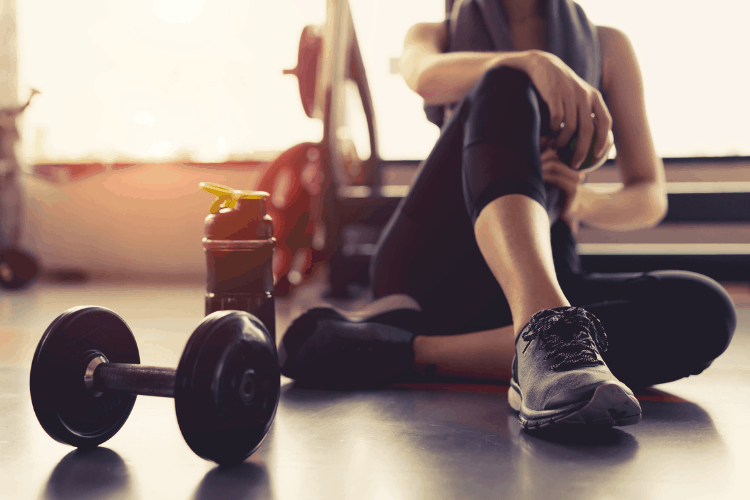 2. Your Second 10 Minutes: Strength
Now that you have addressed your foundation, it's time to build some strength! Most workout programs skip right to this phase. And that works for many, for a while. However, the more active we are, the more prone we are to injury if we do not have a solid foundation.
This is part two of making your foundation great.
Strength training is simply applying resistance to your muscles in movement in order to cause adaption. You squat–your quads, hamstrings, glutes, and core engage and tire…the message is sent to your body that more is now required of those muscles and they must adapt.
The "wear and tear" that was created by the exercise is now repaired with additional muscle fibers so that you are up for the challenge next time you squat. Pretty cool.
During this 10-minutes you will focus on resistance or body-weight strength training. Depending on your workout frequency, you may want to work different areas of your body on different days. Here are a few examples:
| | |
| --- | --- |
| DAYS PER WEEK | STRENGTH TRAINING EXAMPLES |
| 2 | 2 Full Body Days |
| 3 | 3 Full Body Days OR 1 Upper Body, 1 Lower Body, 1 Full Body |
| 4 | 2 Upper Body Days, 2 Lower Body Days |
| 5 | 2 Upper Body Days, 2 Lower Body Days, 1 Core |
| 6 | 3 Upper Body Days, 3 Lower Body Days |
| 7 | 3 Upper Body Days, 3 Lower Body Days, and 1 Day OFF |
Where Do I Find a Simple Workout?
Great question, I'm glad you asked! There are a ton of great resources online that you can find for free. Here are a few of my favorites.
I have created a 10-Minute Strength Training Workout YouTube Playlist specifically for you. Here is a great one to get you started!
>Your final 10-minute block in your simple workout is dedicated to fine tuning your routine to your needs.
While I would like for you to include some stretching, how much is up to you. You can use all of these 10 minutes to increase flexibility or just a few to loosen those tightened muscles from your strength training.
The Heart Pump
Many strength training programs, especially those squeezed into 10-minutes, will do a good job of increasing your heart rate. However, you may want to add some additional cardio such as a quick walk or jog around the block or a short bout of High-Intensity Interval Training (HIIT).
I have created a 10-Minute Cardiovascular Training YouTube Playlist to inspire your workouts. You will find low-impact and HIIT training options that can be completed in 10 minutes or less.
Do Stretch!
Tight muscles are (more) sore muscles. I know by this point in your workout you are ready to hit the shower but please do not overlook stretching. Your body will thank you for it.
While I would like for you to include some stretching, how much is up to you. You can use all of these 10 minutes to increase your flexibility or just a few to loosen those tightened muscles from your strength training.
Finding the stretches that give you the best results for you may take some time. But, after some experimentation, you'll have a roster of go-to stretches that make you feel great.
Here are a few stretching routines to get you started: 5-Minute Stretching Routine YouTube Playlist.
Putting It All Together
I hope you have found this guide helpful. Remember that you won't create the perfect plan now, or probably ever. But, that's ok–you won't let imperfection keep you from making strides in your health and fitness. After all, humble beginnings are still a start. Even if it is "as seen on TV"!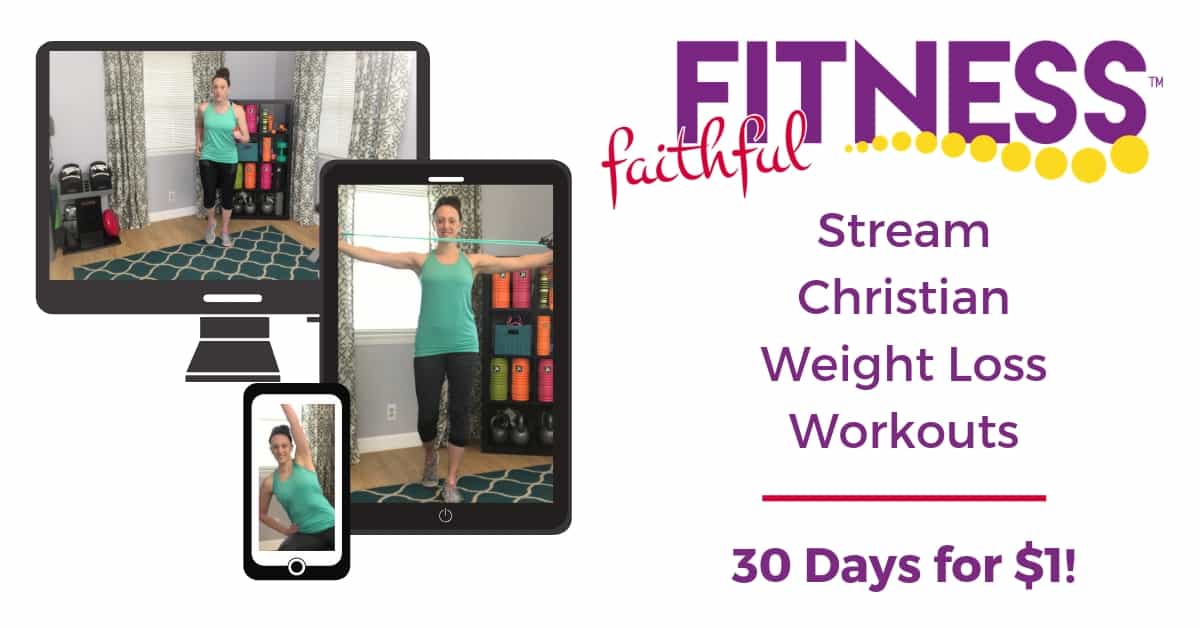 Here is a step-by-step guide to help you put all of these suggestions into practice:
Download your Keep it Simple Workout Planner Below and print it out or pick up a Fit Journal Premium Workout Log
Determine how many days you will workout. When and where? Be specific and put it on your calendar.
Brainstorm how you would like to use each of your blocks, using the resources provided above.
Pick up a

foam roller

and any workout accessories you will need./li>
Practice your new plan, assess, and tweak like a pro!
Brandice Lardner is a Certified Personal Trainer, Nutrition Coach, Amazon #1 Best Selling Author, Homeschool Mom, and Jesus Girl whose mission in life is to help women ditch the diet mentality and find peace with food and their bodies so that they are better equipped to do the great things God has called them to do.