As a Christian who'd like to lose weight, do you find yourself wondering, "What does the Bible say about diets?" In this post, you'll learn the ins and outs of Biblical eating so that you can eat in a way that glorifies God.
I sat glued to the TV, waiting for the Today Show to announce this New Year's best diet. My eyes followed the host as she stepped alongside a table demonstrating the meals I should be eating now.
It was clear–this year, carbs are off the table. The segment came to an end and the anchor, not skipping a beat, announced: "Coming up next: How to make a decadent French Toast for your New Year's brunch."
Food contradictions. They are everywhere. What is "right" to eat changes faster than the trend from boot cut to mom jeans.
The diet industry has trained us to look for clear one-size-fits-all instructions. But, what and how we eat to feel our best is so individualized, it's nearly impossible to come up with a set of cut and dry rules.
Or is it?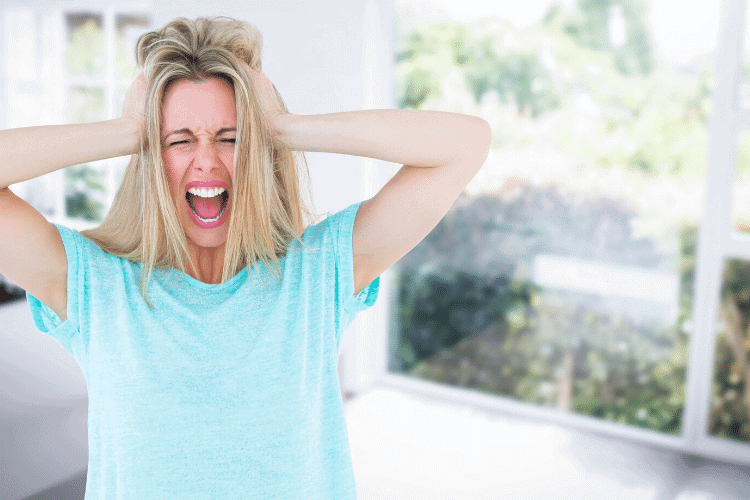 What Does the Bible Say About Dieting?
In the Bible, we can find the answer to "all things pertaining to life and godliness" (2 Peter 1:3-11) within its pages. Yet, on the surface, it may seem the Bible itself contains some contradictions about how to eat better.
–In Genesis, we read about how God gave us plants and meat to eat (Genesis 9:3). In the book of Daniel, we're told how Daniel requested to eat only vegetables and was a better man for it (Daniel 1:11-16).
–Within the Old Testament law, it's clear God cared about what His people ate as He provided explicit instructions about which foods to avoid and which foods to eat.
Today, with scientific advancements, we're able to see why these laws were in place and how many of these instructions helped to preserve the Israelites from diseases.
–In Proverbs and the Psalms, we see numerous reflections about how we are to approach food as the shift moves from our external behavior to the attitudes of the heart.
We are admonished to not eat too much (Proverbs 25:16) and to avoid gluttonous practices (Proverbs 23:20-21).
–The New Testament finds its focus solely on the heart. Dietary laws seem to be a thing of the past as all food is given the stamp of approval in our Biblical eating plan.
 "Food doesn't go into your heart, but only passes through the stomach and then goes into the sewer." (By saying this, he declared that every kind of food is acceptable in God's eyes.) 

mark 7:19 (NLT)
Here we see how our outward behaviors matter most as they reflect the condition of our inner self.
Jesus puts trust before dietary laws when he tells us "do not worry about what you will eat or drink" (Matthew 6:25).
In the Bible, we find further instruction to:
So while the "rules" about what to eat loosened, the commandments ultimately became more difficult. No longer could we fake it by following a food plan.
Our spiritual muscles needed to be so strong that they led us to a Biblical Eating Plan. But, how?
How Do I Eat in a Way That Glorifies God?
While no food is "off-limits," what does it mean to eat in a way that honors the answer to the question–"What does God say about diets and exercise?"
How do we eat all things with self-control while treating our bodies as the temple of the Holy Spirit?
Well, it depends.
Each of us is unique. We each thrive on different types of foods, various portion sizes, and individualized eating schedules. You and I each have our own areas of strength and those in need of growth.
What it takes to glorify God in your eating depends on what the Holy Spirit has for you.
1. How is the Holy Spirit leading me?
And your ears shall hear a word behind you, saying, "This is the way, walk in it," when you turn to the right or when you turn to the left.

Isaiah 30:21 (ESV)
If we're honest, we often know in our heart of hearts whether our eating is in line with godly behavior… or not. It is easy to find justifications to eat ("I'll just have one," "I'll start tomorrow") but godliness doesn't bend to our excuses.
Take a moment to listen to that still, small voice before eating. You don't need to be afraid to confront the truth because the Holy Spirit will empower your decision to be obedient.
2. Is this food beneficial for both my body and the calling God has on my life?
"All things are lawful," but not all things are helpful. "All things are lawful," but not all things build up.

i corinthians 10:23 ESV
There is no bad food in God's eyes. He doesn't count calories or measure your worth based on your latest eating performance.
Yes, we are allowed to eat any type of food but we are also called to be wise (Matthew 10:16). However, a diet built on processed foods is not going to fuel your hopes and dreams. And, it's not a great way to care for the "temple of the Holy Spirit."
Be sure to marry wisdom with freedom and seek to find what will benefit you most…body, mind, and spirit. And here's a hint–your best yes is not always the "healthy" choice.
Remember, it is 100%, absolutely ok to enjoy ALL foods. But, there is a threshold that leads to poor health and bondage.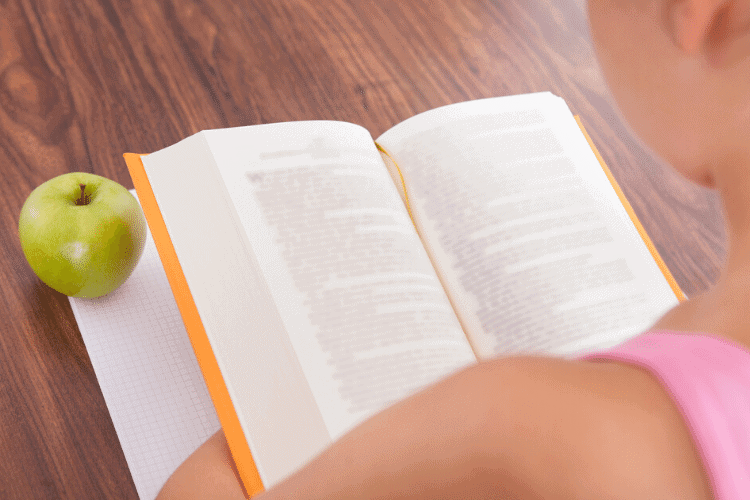 3. Will eating this food lead to poor choices?
But put on the Lord Jesus Christ, and make no provision for the flesh, to gratify its desires.

romans 13:14 (esv)
You know "that" food. The one you abandon all rational thought to have it because it's "sooo good." For me, it's a tub of creamy chocolate ice cream, a bag of opened chocolate candies, or a chocolate cake that can be eaten in transparent slivers until the entire thing is vaporized. Are you seeing a theme here?
I know my weakness at this time and therefore choose to keep chocolate desserts either a) at the grocery store where I can have them anytime I want to or b) in individual serving sizes.
If I am tired, stressed, or feeling emotional, it's easy to eat more than my body needs. So, I practice self-kindness and make better choices easier.
Know yourself and continue to grow so that your freedom expands.
The Answer to the Questions
So, what does the Bible say about diets? It says that you are more valuable than food and that your heart condition is God's biggest concern. What you eat won't make or break His love, but following His instructions will be a massive blessing in your life.
When we pause to contemplate our answers to these three questions, we'll be faced with the truth of our decision-making. This can feel like a big time and emotional investment for something as daily as food.
But, we need to look at this as more than simply "deciding what to eat."
These questions spark and nurture conversation (prayer) with our Heavenly Father. And if done with diligence, you won't require this level of introspection forever. In time, you'll naturally assess your choices and create your own "diet" to follow.
As your actions line up with God's will, you won't need to ask them at all. You can put on your mom jeans, grab a bite, and go!
Download Your 3-Questions Printable
Download your FREE Eating That Glorifies God 3-Question Printable

below, print them on cardstock and cut into 1/4's.
Display and distribute these cards where you'll need them most.
Practice answering these questions anytime you make an eating decision (sure, not all food choices are temptations but it's a great habit to get into).
Brandice Lardner is a Certified Personal Trainer, Nutrition Coach, Amazon #1 Best Selling Author, Homeschool Mom, and Jesus Girl whose mission in life is to help women ditch the diet mentality and find peace with food and their bodies so that they are better equipped to do the great things God has called them to do.