Ready to renew your mind from the world's always-changing, never attainable standards? Fill your heart with these Bible verses about beauty and self-worth.
"This mirror has to be off," I exclaimed. I hated trying on clothes. But, a dimly lit dressing room with a cheap mirror that made my middle spread out was just too much.
Maybe you can relate. Maybe you cringe at your reflection like I used to. You know God says it's what's on the inside that counts, but that truth feels buried beneath the pile of discarded jeans you've tried on.
The mirror. Why is it so powerful? And, why oh why, do we feel almost obligated to measure our worth by it.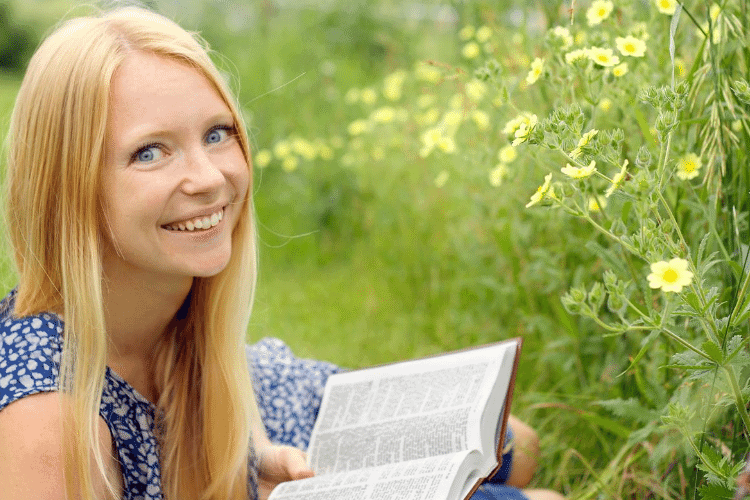 I know better, I really do. The Lord has delivered me from some pretty stinkin' thinkin' about myself, and yet the desire to "measure up" still lingers like cheap fleamarket perfume (you know the kind that gives you a headache?). It needs to be scrubbed it off.
If you're like me, you're hungry for more– it's time to wash your mind with the cleansing Word of God, which is LIFE (John 6:63). Be sure to read these verses and commentaries in order as they build on one another.
10 Bible Verses About Beauty and Self-Worth
1. Matthew 10:29-31 (ESV) Are not two sparrows sold for a penny? And not one of them will fall to the ground apart from your Father. But even the hairs of your head are all numbered. Fear not, therefore; you are of more value than many sparrows.
It's human nature to search for ways to measure ourselves and the world around us. What is good? What's worthy? What is beautiful? In our worldly thinking, it's only by contrasting two things that we can find an answer.
In this verse, God appeals to our desire to measure up. He tells us that even the insignificant things of this world (sorry, Mr. Sparrow) matter greatly to Him. And yet, our value is far, far greater.
---
2. Genesis 1:27 (ESV) So God created man in his own image, in the image of God he created him; male and female he created them.
Our value is inherent because of who we represent. When God created us, He didn't start with a fresh blueprint like He did with an anteater (what a funny creature!). Nope, He simply hit the copy button and created us in His image.
That, in itself, speaks to how incredible and beautiful you are.
---
3. Psalm 139: 14, 17 (ESV) I praise you, for I am fearfully and wonderfully made. How precious to me are your thoughts, O God!

How vast is the sum of them!
He made you and He thinks about you. He's not up in heaven sighing over your struggles. Nope. He has precious thoughts about you.
How precious are your thoughts about the beauty and worth God has bestowed upon you?
---
4. Ephesians 2:10 (ESV) For we are his workmanship, created in Christ Jesus for good works, which God prepared beforehand, that we should walk in them.
This body He gave you (you know– the one made in His image?), it was made for a divine reason. From the color of your hair to the way you kick a soccer ball, it's ALL part of his purposeful design.
There are things in the world that only you can do. And, some of them may be because of the very thing you despise.
---
5. Romans 5:6-8 (ESV)
For while we were still weak, at the right time Christ died for the ungodly.
For one will scarcely die for a righteous person—though perhaps for a good person one would dare even to die—
but God shows his love for us in that while we were still sinners, Christ died for us.
But, the greatest source of our beauty and self-worth is our relationship with Christ.
Who would you die for and how vast is your love for the person? This is but a wisp of what Jesus has done for you. Imagine the depths of love He has for you. Your worth, it's incomprehensible.
---
6. Matthew 6:28-29 (ESV) And why are you anxious about clothing? Consider the lilies of the field, how they grow: they neither toil nor spin, yet I tell you, even Solomon in all his glory was not arrayed like one of these.
The love that God has for you is shown in His care. That which we adore and treasure, we pay special attention to it and don't consider it a burden to protect.
Such is the case for God's adoration of you. Nature professes of His great care and attention to detail and you, my sister, are far more valuable
---
7. Song of Solomon 4:7 (ESV) You are altogether beautiful, my love;

there is no flaw in you.
What does the Bible say about body image?
God's eyes are not drawn to flaws like ours are. He measures your self-worth and beauty as complete and flawless. They say "love is blind." God says, "love is Me."
If the creator of the Universe sees no flaw in His Bride of Christ, who are we to tell Him otherwise.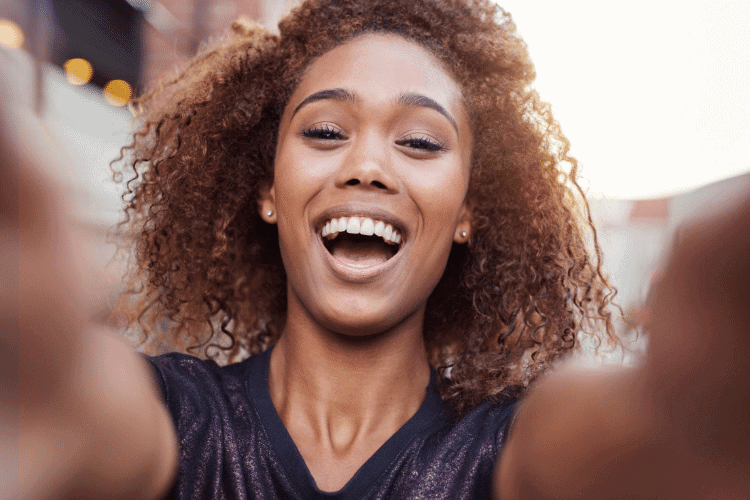 ---
8. Isaiah 45:9 (ESV) "Woe to him who strives with him who formed him, a pot among earthen pots! Does the clay say to him who forms it, 'What are you making?'or 'Your work has no handles'?
God's assessment of what's good is far above ours. You were created just as He wanted… It's foolish for any of us to say otherwise.
If the world is telling you that you're not good enough… If you're telling yourself lies about your worth…
It's time to talk to the Father.
---
9. Proverbs 31:30 (ESV) Charm is deceitful, and beauty is vain, but a woman who fears the Lord is to be praised.
What is truly beautiful has very little to do with our flesh, which will one day be done away with. If you're seeking the praise of the world then you're bound to be disappointed. That which is vain does not fulfill.
Seek to live a life in reverence for God and experience true praise. That's the truth about body image and the Bible!
---
10. Psalm 34:5 (ESV) Those who look to him are radiant, and their faces shall never be ashamed.
Ultimately, if you long to be stunningly beautiful (you know, the kind of beauty that stops others in their tracks)– Look to the Lord and let Him fill you with the radiance that comes from an overflow of love. Love that spills out to others.
Because let's be honest– those around you want to feel loved and accepted too. If you can offer this to them, you'll be hotter than any Hollywood star!
---
Start Living in Light of Your True Beauty and Self-Worth
So, what do you do with all this insight? It is important to put these scriptures about beauty and self-worth into practice! We want to move past simply hearing the Word to DOING the Word (James 1:22-25). Here are a few steps to get you started:
Download your Bible Verses About Beauty and Self-Worth

printable d

evotional cards below and print them out (ideally on cardstock).
Cut out the Bible verses about beauty and self-worth cards and place them around your home. Toss one in your wallet, put one in your kitchen, and definitely tape one to the bathroom mirror.
When negative self-talk hits, grab your Bible verses about beauty and self-worth card and get to a quiet place. Read your verse and pray that God will strengthen you. Then crowd out that stinkin' thinkin' with these verses!
Brandice Lardner is a Certified Personal Trainer, Nutrition Coach, Author, Amazon #1 Best Selling Author, and Jesus Girl whose mission in life is to help women ditch the diet mentality and find peace with food and their bodies so that they are better equipped to do the great things God has called them to do.